By Suzette Tzineff of the Diane Olson Team
In Phoenix, Valley of the Sun, you will find our indoor and outdoor living spaces have ceiling fans and for good reason.  Allowing air circulation will keep month utilities bills more reasonable.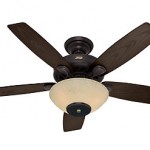 Provided your ceiling fan is reversible and will draw warm air up in the summer which blows cool air down.  It keeps cool air circulating in your home preventing the A/C from kicking on as often.  In the winter reversing it blows warm air down and draws cool air up causing warm air to circulate keeping the heater from kicking on as often.  Somewhere along the line people forgot the benefits of ceiling fans.  If you have them use them they are your friends.  They are cheap to run even if they are 10 or 15 years old.  If you don't use them you are not circulating the air in your house.  You will end up with some rooms being hotter than others. 
The temperature your thermostat is set at isn't the actual air temp.  The air temp is actually warmer or cooler than the thermostat says because it's located on the wall.  Meaning it is measuring the temp of the wall to determine the air temp.  The actual room air temp is 1 to 2 degrees hotter or cooler if in the winter than what the thermostat says the temp is.
Another advantage of ceiling fans are they can come with a light fixture, which allows a room to be lit from the ceiling. Installing fans with lighting will allow air circulation and a well lit room!
Diane Olson is a former Canadian police officer whose team of agents  has earned its reputation as Canada's go-to realtor for Canadians looking to buy vacation and investment property in Arizona.