By Wendy Covarrubias of the Diane Olson Team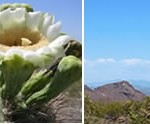 Hiking is one of the most popular activities done in Arizona. Arizona is abundant with wondrous hiking trails that provide spectacular vistas so you can be sure that this activity will give you the best experience ever. To ensure that, here are some hiking tips worth remembering:
Plan ahead – First of all, you need to plan your hiking activity. You should find out what hiking trail you would like to explore. Plan not only for the trail but also for the things that you will be bringing, people you are going with, and so on. Make sure that everything is planned out right before pursuing the activity.
Be prepared, bring –
Water (sufficient to last the entire hike)
Snack (power bars, fruits, nuts – instant energy)
Sunscreen – Bring it. Use it. It can be extremely painful.  Top it off  with hat!
Dress in layers – easy to peel it off as the day warms up
Bring a friend
Inform someone of your plans- specific information on the hiking trail that you plan to traverse. Don't forget to tell the person about how long you plan to be gone and when you should be back. This is to ensure that somebody will find you in the event that you get lost.
Do not overdo it – know your limitations. Do not go to a hiking trail that is beyond your capacity. If it is your first time to hike, start with easy to moderate hiking trails that will not tire you out easily. Listen to your body
Take regular breaks – Be sure to take regular breaks during the trip so you can rest and rejuvenate. As mentioned earlier, it is not smart to stress or tire yourself out during the hike.
Hiking is a wonderful way to explore Mother Nature and your community.  In the Valley of the sun you don't have to go far to find great trails.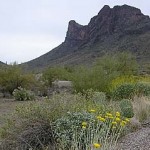 Maps can be found on the internet – here are just two:
http://phoenix.gov/parks/trails/locations/lookout/index.html
http://www.everytrail.com/best/hiking-phoenix-arizona
 Diane Olson is a former Canadian police officer whose team of agents  has earned its reputation as Canada's go-to realtor for Canadians looking to buy vacation and investment property in Arizona.