By Verna Mead of the Diane Olson Team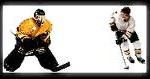 One of the most fun things to do here in Arizona (I love going) is to attend a Hockey Game!  As an Arizonian, I have learned quite a bit from Canadians.
 Here are some really cool tips on attending games here in Glendale! 
when to arrive
how to save money
how to find inexpensive Valet parking
the time to dine to get half off on drinks and meals
Best exit from the freeway is Glendale Avenue, then go straight to the center of the restaurants and watch for the signs of Valet Parking for $5.00!  Do not exit on Bethany Home as the Valet Parking is higher up to $25.00 because there are no restaurants on that side of the stadium.  Valet Parking is paid in advance and you can walk to all of the restaurants and stadium within five minutes.
Arrive early 4:30 pm if game is at 6:30 pm if you are going to eat dinner.  Most of the restaurants have big discounts on drinks and dinners as long as you order before 5:00 pm plus this will give you plenty of time to meet up with friends and also walk around all of the shops because most of the shops are closed after the game is over so arrive early and save yourself money.  Reservations at most of the restaurants can be made in advance the day of the game.  Don't worry if you do not have reservations as long as you arrive early.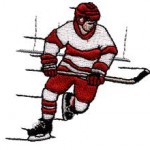 When attending a Hockey game always taking gloves for your hands, a blanket for your legs and a coat as the Coyote Stadium is quite cold and not comfortable if you forget these items.  If you for some reason forget a blanket, I have seen Coyote blankets at different shops walking distance to the stadium.
Don't be surprised if you see yourself on the monitors so wear your favorite Sweat shirt and baseball cap.  Don't forget your white handkerchiefs so you can join in on the fun!  (I'll be looking for you.)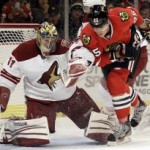 Diane Olson is a former Canadian police officer whose team of agents  has earned its reputation as Canada's go-to realtor for Canadians looking to buy vacation and investment property in Arizona.