By Wendy Covarrubias of the Diane Olson Team
When you purchase real estate it is important to protect your home/investments; here is some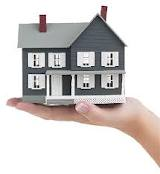 information and tips to keep in mind.
Examples of Types of Coverage:
Dwelling Coverage – insures the home
Personal Property – Covers damage to, or loss of personal property
Other Structures – Covers damage to other structures or buildings
Personal Property – covers damage to, or loss of personal property
Additional living Expense – covers additional living expense when incurred
Personal Liability – Covers personal liability
Medical Payments – Covers medical expenses
Additional Coverages can be purchased for: extra contents, replacement cost, personal property extensions, additional liability as well as coverage for specific area conditions (i.e. flood, earthquake, etc.)
How much coverage is needed?
Have enough to cover:
Your property and belongings (protect your pocket book)
Self protection (against lawsuits)
Lender requirements (if applicable)
Policy requirements (discuss with your insurance company agent)
Benefits of Homeowners Insurance:
Coverage to repair or rebuild your home if it is damaged as a result of a covered loss
Protects your personal property from disasters, accidental damage, or even theft
Protects yourself from liability in the event that someone has a dispute with your over an incident on your property
Other tips:
Research the insurer's records for claims service (a discount on the price of insurance will not make up for slow claims processing)
Is company financial stable
'Risk' is what the cost of homeowner's insurance is based on
Insure your home based on the replacement cost – how much would it cost to rebuild or replace items
This is just some food for thought.  Hopefully this will help you ask the right questions when you are investigating your insurance options.
Diane Olson is a former Canadian police officer whose team of agents  has earned its reputation as Canada's go-to realtor for Canadians looking to buy vacation and investment property in Arizona.