By Diane Olson of the Diane Olson Team
During the past month I have learned a lot more about cross border taxation and I always stress and recommend that our clients obtain advice from an experienced Canada-U.S. cross-border tax specialist.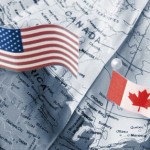 Although I am not a lawyer or an accountant, there are several ways to take ownership of a property.  As a non-resident of the U.S., some common questions that arise as a result of owning U.S. property include: "How should I structure the ownership of the property that I am going to buy?" or "I recently bought a property, should I consider restructuring my ownership?" There is no straightforward, "applicable to all" answer to these questions.  In some cases it is as simple as owning the property personally; in other cases, it can involve implementing a more sophisticated structure involving one or more different types of legal entities.
 
As with most things in life, the more complex your structure, the more costly it is to implement and maintain. So it becomes important when working through the decision making process to understand your preference for a variety of factors and to weigh the cost of the structure against the potential benefits such as income tax and estate savings.
 
Some factors to consider, but not limited to, may include:
·

         Is the property for personal use or will you rent to others?

·

         How many properties do you intend to own?

·

         How long do you intend to own your property?

·

         What is the value of the property?

·

         What is your exposure to U.S. estate tax, if any? How strong is your preference to eliminate that exposure?

·

         Are you looking for the most income tax efficient structure?

·

         How much control do you want to have over your property?

·

         Costs to implement the structure and ongoing maintenance costs.

·

         The state specific legal and tax environment.
There may not be one type of structure that can accomplish all of your goals and preferences so it becomes a matter of prioritizing. Just because your neighbor or friend structured their property ownership one way, does not mean it may be the right fit for you. Again, an experienced Canada-U.S. cross-border tax specialist can help you assess the factors that are important to you and work towards finding a solution that fits your specific needs.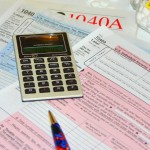 Christa Walkden, who is a licensed CPA and is a US Taxation Specialist with MNP in Winnipeg, MB  Canada, sent me the following information which applies to holding real estate in Arizona;
Arizona is unique in that property owners have a simple and cost effective way to manage probate costs with respect to their property. A properly registered Arizona Beneficiary Deed allows the owner of real property to convey their interest in their property at death to a named beneficiary(ies). A beneficiary deed can be executed at any time during property ownership and can be cancelled or modified as circumstances change. Costs are approximately $200-300, depending on the complexity of the deed desired. Beneficiary deeds in comparison to trusts are a simple and cost effective alternative to managing probate when planning around the estate tax is not a factor.
 Again, I recommend you contact an experienced Canada-U.S. cross-border tax specialist to assist in your US real estate purchase.
Diane Olson is a former Canadian police officer whose team of agents  has earned its reputation as Canada's go-to realtor for Canadians looking to buy vacation and investment property in Arizona.