By Jacklyn Mahaney of the Diane Olson Team
You would have to live under a rock to not have heard about the great deals that Canadians are getting these days on Arizona Real Estate.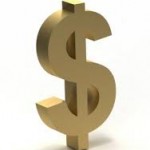 Prices on real estate in Arizona are at the lowest points in over a decade.  Demand for rental homes is at its highest level in over five years.  The Canadian dollar is currently stronger than the U.S. dollar and Arizona is a destination place that offers over 300+ days a year of sunshine and no natural disasters.
Can you see that all of these factors are making Arizona Real Estate a hot commodity these days?
It's true!
With that said, a few things have changed from last year. 
In September and October of 2010- there were approximately 55,000+ homes listed on the Arizona MLS.  Today there are slightly over 19,000.  Demand has gone up and inventory has gone down. 
Despite what you may be hearing in Canada about the US Economy- we, at the Diane Olson Team, want you to know that the real estate market in Arizona is alive and well!
With that said the home prices are still at great prices.  We invite you to come and take a look for yourself.
Our recommendation though is that when you find a home that you love, you need to be prepared to make an offer on it right away.  If you don't, someone else will!
If you are making an offer on a bank owned property, be prepared in some cases- to pay over the asking price.  Currently, many bank owned properties are having bidding wars.
If you are looking for a home with a pool… make sure you keep in mind that finding the right home, in the best location is more important than the pool.  At the Diane Olson Team, we are fortunate enough to have connections with some of the best pool builders and designers in the Valley.  So find your dream home first… then add your dream pool and spa.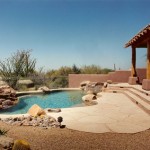 If you have been even remotely thinking about purchasing an Arizona dream getaway our advice to is act on those dreams.  We look forward to helping you find the right home for you and your family.
Diane Olson is a former Canadian police officer whose team of agents  has earned its reputation as Canada's go-to realtor for Canadians looking to buy vacation and investment property in Arizona.