By Pat Eckert of the Diane Olson Team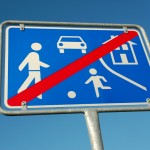 By law, Realtors cannot tell you where to buy a home, or steer you away from a specific area.  So where do you go to find out about crime or if the location you like is safe?
Realtors recommend you do your due diligence by driving around the area, take a closer look at the houses and take note of the people walking on the street, talk to the neighbors or local authorities.  Still, how do you know for sure this is the neighborhood for you? 
One of the pieces of information that the Diane Olson team provides all clients is the "Buyer Advisory".  This is a resource for real estate consumers published by the Arizona Association of Realtors.  This resource has a variety of website links to visit, including one for the local law enforcement agency that can help answer your questions about the neighborhood you want to live in.
After you complete your area due diligence and purchase your new home, you still need to prepare your home for the times you will not be there.
If you're only here in the winter:
 It's important to have a property watch company stop by each week, pick up any papers that have been discarded, check windows and doors, check under the sink for leaks, run the water in each sink and flush every toilet to help eliminate any odors in the pipes.
If you have a car:
Ask them to start it up once a month to keep the battery charged.
These steps will give you piece of mind and your neighbors will appreciate the fact that you want to keep the neighborhood free of newspapers and that "vacant unattended house look".   In addition, there are, of course, security systems with cameras that you can install in rooms that allow you to watch your house from Canada.  Best Buy sells these types of security systems starting around $300.  There are also security companies that you can hire to monitor your home locally.  These companies' rates start around $25 to $30.00 per month.
In addition to taking care of your property, there is always a chance that your home can be vandalized, you need to be prepared.  Here are some suggestions:
Take an inventory of your purchases.

Take photos of your furniture, pictures hanging on the wall, and kitchen appliances, place them in a notebook or binder with the receipt of purchase attached next to it.
If anything should happen, burglary or fire, you have a record and photos to show the insurance agent of the item and the cost to purchase.
 

Mark your property, such as tools, kitchen appliances, electronics, TV, and pool equipment, either by etching each item with your name and phone number or with a permanent marker.
If property is recovered later from a burglary, the police will know how to contact you.
Update your records on a regular basis. As soon as you purchase a new piece of furniture, equipment, electronic device, or add to a tool collection, take a picture of it, log the serial number into a log book, data file or a folder.   Being proactive in protecting your property is always the best solution.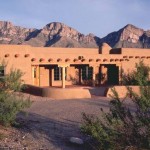 Diane Olson is a former Canadian police officer whose team of agents  has earned its reputation as Canada's go-to realtor for Canadians looking to buy vacation and investment property in Arizona.