By Diane Olson of the Diane Olson Team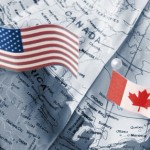 My clients frequently ask me how they should hold title when purchasing a property in Arizona. Since I am not an accountant or a lawyer, I can't provide that advice therefore I contacted Dale Walters, a Cross Border Tax Expert and writer of Buying Real Estate in the US – The Concise Guide for Canadians and he wrote the following for my client(s).
 "There are three basic ways of owning US propriety;
(1) hold in your own name, and take out a large insurance policy, or
(2) use a Cross Border Trust (CBT), or
(3) Limited Liability Partnership (LLP), or a combination of a CBT and LLP
 Factors to consider:
Type of risks and potential magnitude of risks,
The risk tolerance of the buyer, and
The cost of the solution relative to the risk and the investment 
 The primary risks are:
Potential lawsuits
The potential for a lawsuit increases with certain types of properties and the number of properties owned.  For example, if the investor buys homes with pools and/or stairs, the risk increases. 
US probate
Probate is the cost of settling your estate at death and can be as high as 3%.  In many states such as Arizona, probate can easily be avoided by using a beneficiary deed.  If a beneficiary deed is used, the asset goes to the beneficiary(ies) directly and does not go through a probate, therefore there is no probate fee.
US nonresident estate tax
The risk of US nonresident estate tax is typically not an issue because of the US-Canada Tax Treaty. 
None of these solutions can accomplish everything, so you have to decide what you are most concerned with and protect yourself from that risk.  Because of the Treaty, estate tax is not a concern for most investors.  If you are buying a second home and not renting the property, you can own the home in your own name(s) and use a beneficiary deed to protect you from probate.  If you are renting the property, you should decide if owning the property in your own name and having a large insurance policy is enough protection.  If it is, then again, owning the property in your own name and using a beneficiary deed is sufficient.  If, on the other hand, you are concerned about the potential liability, you should own the entities in an LLP."
The "Diane Olson" advice – contact a true cross-border tax expert, such as Dale Walters, and make sure it is one who is looking out for YOUR best interest and who explores all your options thoroughly (global asset picture).  This will be money well spent.  I have several trusted cross-border partners to recommend if required.
Diane Olson is a former Canadian police officer whose team of agents  has earned its reputation as Canada's go-to realtor for Canadians looking to buy vacation and investment property in Arizona.