By Jacklyn Mahaney of the Diane Olson Team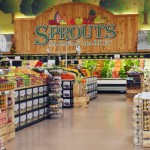 When Canadians think of buying a 2nd home in Arizona- they usually dream about all the wonderful ways that the quality of life will improve.
What's better for the mind, body and spirit than 300+ days a year of sunshine, right? 
Our weather in Arizona is quite conducive to living a healthy lifestyle and along with the great weather and exercise that can be enjoyed outdoors- healthy eating is also abundant in the Valley. 
One of my favorite grocery stores to find organic healthy choice options is Sprouts Farmers Market. 
Sprouts Farmers Market has several locations in the valley and they offer a wide variety of organic meats, cheeses, fresh baked bread, bulk items and of course load's of fresh fruits and vegetables. 
You will save money at Sprouts Farmers Market … especially on Wednesdays as those are Double ad days.  If you tend to like to buy more middle isle products such as canned goods, crackers, chips and cereals- I think you might find their prices slightly higher. 
Sprouts Farmers Market is also known for their wide variety of holistic health care products.  From Burts Beeswax to vitamins and other natural, holistic products you will certainly find what you need.
The employees that work at Sprouts Farmers Market are professional and eager to offer advice and a friendly smile.
For dinner, don't forget to stop by Sprouts Farmers Market and pick up their pre-made dinners.  From roasted chicken to Mexican flair meals- you can quickly, easily and inexpensively buy dinner for one, two or several.
Make sure when you visit Sprouts Farmers Market that you bring your canvas bags with you… after all, it is a natural based store and walking out with plastic bags is a tad unacceptable.  You can do it… just don't let anyone see you!
At the Diane Olson Team we want our Canadian clients to make the most out of their time in our beautiful state of Arizona.  We wish you health, wealth and a lifetime of happy memories of your stays in the Valley of the Sun.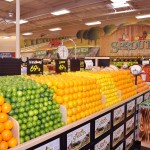 For more information about Sprouts Farmers Market including a list of Valley locations- visit their website at www.sprouts.com
Diane Olson is a former Canadian police officer whose team of agents  has earned its reputation as Canada's go-to realtor for Canadians looking to buy vacation and investment property in Arizona.