By Diane Olson of the Diane Olson Team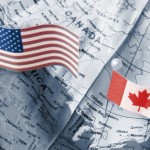 In trying to answer questions or concerns that are commonly asked I have often turned to experts for answers in the areas I can't advise in.  I introduced you to Dale Walters last week in the blog about how to title property in Arizona.  Dale has graciously offered to help address other inquiries and will be a featured contributor to our blog section.
Dale Walters is a Cross Border Tax Expert and writer of Buying Real Estate in the US – The Concise Guide for Canadians and he wrote the following for my client(s).
"The virtues of Canadians using a Cross Border TrustSM (CBTSM) when buying real estate in the US are being widely espoused.  However, there are some misunderstandings about what the benefits of using a CBTSM really are.  In this blog I will attempt to clear up any misunderstandings.
The benefits to the buyer are relatively few, and they are:
1.       Assets held in the CBTSM avoid probate at death.  Probate is the legal process of settling an estate and the cost can be as high as 3%.
2.       There are no ongoing costs, such as filing tax returns.
 All other benefits are for the children if the assets of the trust remain in the trust when they pass to the children.  Those benefits are:
1.       Assets are protected from the children's creditors, including a former spouse
2.       Assets avoid US nonresident estate tax at the children's death
3.       Avoids probate at the children's death
 Here are the things the CBTSM does not do for the buyer:
1.       No US estate tax benefits
2.       No protection from creditors
Some other things to note are that 12 states, including Arizona, allow the owner of property to name beneficiaries using a Beneficiary Deed.  The other states are Arkansas, Colorado, Kansas, Minnesota, Missouri, Montana, Nevada, New Mexico, Ohio, Oklahoma and Wisconsin.  This process works like the beneficiary designations on your RRSPs or life insurance.  Because the property passes via a beneficiary designation, there is no probate.  The cost of a Beneficiary Deed is de minimus, $50 or less, and the beneficiaries can be changed at any time before the last person's death.
In my experience, buyers are not generally interested in the benefits the CBTSM provides to the children, if you are, you should accomplish the same thing by incorporating those provisions into your existing estate documents.  After all, if these benefits appeal to you, shouldn't all of your assets (or least most of them) pass via a trust to protect all of the assets and not just the US home?
 So in summary, if you are buying a home in Arizona, you can achieve all of the lifetime benefits of the CBTSM for virtually no cost, or you can spend $5,000.  In both cases you can buy a large liability insurance policy to protect you from lawsuits.  If you are uncomfortable with the idea that the insurance may not be enough or may not pay when needed, then you should form an entity for asset protection.  I have discussed entity selection in the past, but to summarize, I suggest using a Limited Liability Partnership (LLP) if you are buying the property as a couple.  In most other cases, I suggest using a Limited Liability Limited Partnership (LLLP).
Next week I will discuss what you may not know about the Cross Border Irrevocable TrustSM."
I highly recommend you obtain advice from a Cross-Border tax expert and any questions or concerns you have about purchasing real estate in Arizona.
Diane Olson is a former Canadian police officer whose team of agents  has earned its reputation as Canada's go-to realtor for Canadians looking to buy vacation and investment property in Arizona.