By Denice Bowyer of the Diane Olson Team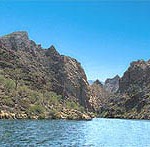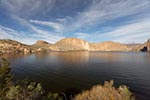 We may appear to be land locked, but we do have large body of water for all your water activities.  In fact there are several scenic lakes within a 40 mile drive of Phoenix.  There are days on our highways that you will see boats being pulled to nearby lakes and can believe there are many people here who enjoy the sun and water.
Some of the lakes you might want to visit are:
Lake Pleasant  – offering 10,000 acres of fresh clear blue water and only a short scenic drive 45 minutes from downtown Phoenix
Saguaro Lake – this picturesque lake is about 40 miles northeast of Phoenix, hosting boating fun among the canyon walls
Canyon Lake – is 40 miles from Phoenix offering spectacular canyon walls and lies in the Superstition Mountain area
Apache Lake – is a short drive up the scenic Apache Trails from Canyon Lake – be prepared for dirt road leading to the lake
Roosevelt Lake – the largest lake within one and one half hour drive, formed in 1911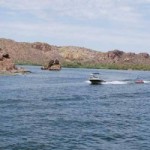 So if you're into all the lake fun including boating, sailing, fishing, water skiing, swimming and camping let me assure you, you can find it here in the valley of the sun.
 Diane Olson is a former Canadian police officer whose team of agents  has earned its reputation as Canada's go-to realtor for Canadians looking to buy vacation and investment property in Arizona.