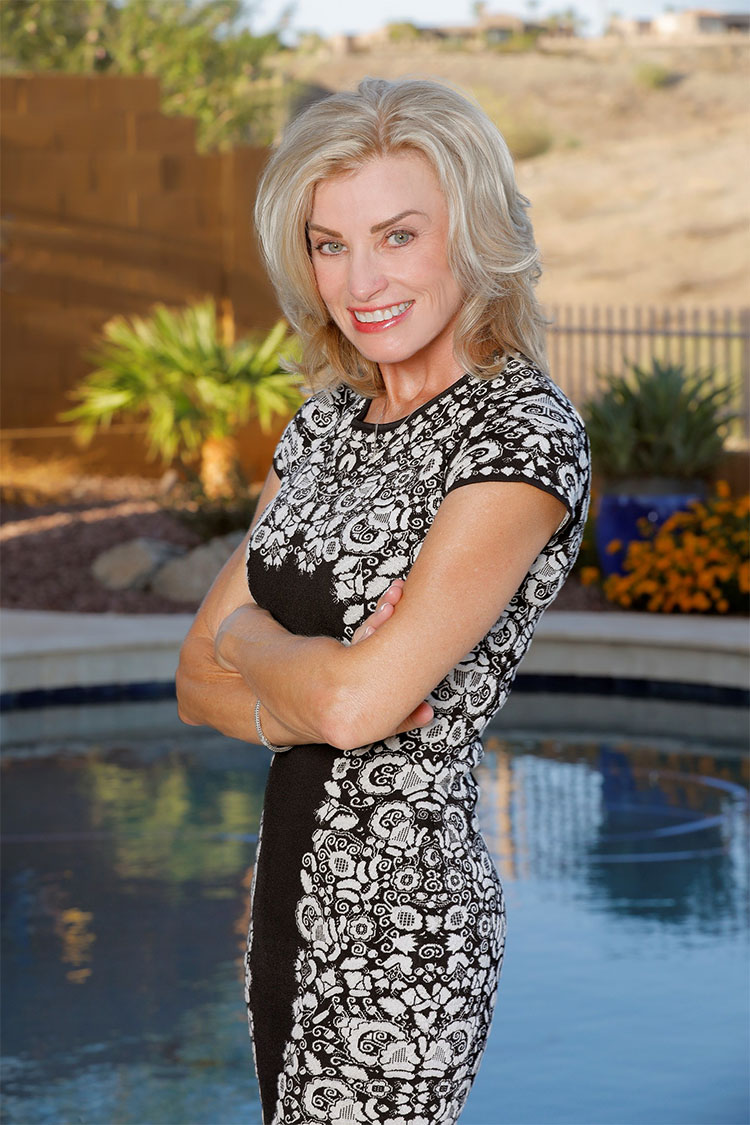 "I pledge to you honesty, integrity and dedication to insure quality representation and service. I look forward to working with you."
Diane Olson is a former Canadian police officer who has earned her reputation as our country's go-to realtor for vacation and investment properties in Arizona. With a foot on each side of the border, Diane fields hundreds of calls a year from Canadians anxious to buy or sell a piece of the Arizona sun.
But it didn't start out that way!
Though Diane was raised in a real estate family, she didn't immediately get involved. Instead, she became a city police officer where she learned to rely on her bargaining and negotiating skills to resolve the most volatile situations. It was here that she honed her ability to instantly and accurately read people and situations – skills that now serve her clients well as Diane works to negotiate the best deals possible for Canadian investors, both on the purchasing side and listing side of the real estate transaction.
A move to Arizona ended her law enforcement career but not her longing for Canada. Missing family and friends, she encouraged a few to purchase property and head down to Phoenix each winter. Friends told friends about Diane's forth-right approach and, before she knew it, the biggest meltdown in US housing history catapulted her into a rapidly growing real estate business.
Today, Diane leads a team of professional agents devoted almost exclusively to meeting the needs of Canadians. Operating under the Diane Olson banner, they were named the Top Producing Team, seven years running.
Diane previously served on the Board of Advisors of the Canada Arizona Business Council (CABC) from 2011 through 2014 – an honour reserved for elite business people making a significant contribution to both countries.  She has also been named to the 2012, 2013, 2014 Who's Who in Business as one of the top-ranking women in residential real estate by the Arizona Republic and AZcentral.  All of these honors are a testament to Diane's reputation as a Canadian with extensive knowledge on both sides of the border.
Today, she is at the centre of a rapidly growing community of Canadians – some call it our 11th province.  As a service to her fellow Canadians, Diane continues to travel throughout the nation freely sharing her knowledge of the Arizona real estate market.
As a result of her expertise, Diane is often called upon by the media. She has shared her knowledge on CNBC, CBC National TV, on Charles Adler and Bill Good shows, in the Globe and Mail and with most major newspapers, television and radio stations across Canada.  She has also been featured in USA Today, Bloomberg News and the Wall Street Journal, just to name a few, in the US.
One family at a time, Diane Olson is changing the face of Arizona. Not bad for a homesick Canadian who thought, "If I can't be in Canada, I'll bring a bit of Canada home to me in Arizona."