Canadians & Americans Recommend Diane Olson Team
Diane Olson and her team field hundreds of calls a year from Canadians and Americans anxious to sell and/or purchase Arizona real estate. Ask around — you may find a neighbour, friend or colleague who is happy to recommend the Diane Olson Team.
Referrals from clients happy to share word-of-mouth experiences
2021
---
Above and Beyond!
The Diane Olson Team has proven to be experienced, reliable, responsive, proactive, knowledgeable, highly skilled and friendly, all while maintaining a high level of professional integrity.
When it was time to sell our house we contacted Diane Olson, who had initially recommended we buy the house as an investment property 11 years ago. From the first moment of contact, Diane hit the ground running by quickly and accurately assessing our situation, providing invaluable advice on how to move forward, and giving us the confidence to proceed.
Being Canadians and unable to travel to Arizona during the Covid-19 pandemic, we had no idea what condition our rental home was truly in, or how to go about getting it ready for sale without actually being there.
Diane immediately arranged a walk-through of the house, taking photos and making recommendations. She then introduced us to trusted and skilled contractors, and oversaw the multitude of repairs, painting, replacing carpets, and cleaning… all within a two-week period! These actions increased the value of the house far above the cost of renovations.
Diane's signature style and colour palette completely transformed the house, allowing her professional photographer to showcase it beautifully.
While getting the house ready for sale, Diane listed it as "coming soon" allowing potential buyers time to prepare. This resulted in an overwhelming number of offers received within the two days it was on the market.  Using a spreadsheet to review the offers helped us to determine which was the best offer to accept.
Diane along with her highly organized and courteous assistant Lisa Felice guided us through the entire process remotely, keeping us informed and assisting us at every step along the way.
Clearly, Diane still has her finger on the pulse of the real estate market.  We have no doubt that her experience, advice, and actions then and now are responsible for a quick sale – well over asking price – achieving a return on our investment property above and beyond our expectations.
We highly recommend Diane's services, and would not hesitate to use her again!
– Gail & Terry
Regina, Canada
We are Canadians who owned a winter vacation home in Goodyear.  The short notice on closing of the Canadian/American border because of the Covid 19 crisis caused us to quickly leave Goodyear and return to Canada last March, 2020.
We had every intention of returning to our home in AZ, but in January, with the onset of the variants, we realized we were not going to feel safe returning for at least another year.  At that point we decided it was best to sell.  We did not know if it was possible to sell since we had not prepared the house for sale.
We contacted Diane Olson to discuss our concerns with her. She said no problem, she could take care of the preparations for us and that she did. She arranged for the house cleaners and window cleaners to come to the house.  She had the outdoor furniture set up.  She had the house prepared for showing including arranging for the pictures to be taken for the internet. She searched the sale of similar houses in the area. and priced it at the going rate.
She was excellent at handling the negotiations securing a top price. After the sale, she lined us up with an escrow and title company which took care of the paperwork.  After the sale, she removed personal papers and objects for us.  She even arranged for our bicycle to be sent to us along with some personal items.  Everything was handled seamlessly without us ever having to return to AZ.
Given the circumstances, the sale of our house would have been impossible without Diane Olson. She is well versed in house prices, knows how to show a house and negotiate an excellent price. She even looks after the unforeseen little details.
We highly recommend her for a real estate agent.
– Shirley and Trevor Bay
Manitoba, Canada
We contacted Diane Olson to sell our Arizona home that we had purchased in 2011.  We are Canadians and during the pandemic we were unable to travel to the United States to facilitate the sale of our home.  Because of that, we needed someone reliable and knowledgeable.
After looking at the recent sales of similar homes in the area she gave us a good idea what we could expect to receive for our property.   We had a tenant in our house and we knew we would have to do some repairs and upgrades before we put the house on the market.
We hired Diane to sell our house and she immediately recommended what needed to be done at our house to obtain the highest and best price. Once our tenant moved out Diane coordinated painting the interior as well as the exterior of the house, installation of new carpets, deep clean of the house and windows, all required repairs to interior and had the yard landscaped.  This was all done within a week of the tenant moving out.
The quality of the work was excellent and the prices were very reasonable.  We had our house on the market a week after the tenant moved out. Diane was in contact with us regularly during the process and her hard work, industry expertise and her recipe for coordinating the process really received well above what we had expected for our property and are very happy with the results.  Diane is truly dedicated to her clients and is an outstanding realtor.
– Darwin and Elaine W
Saskatchewan, Canada
We bought our condo in 2009 after going to a seminar presented by Diane. She was very knowledgeable about Canadians buying real estate in the USA back then.
So when we decided to sell it because of COVID (not being able to go there being in Canada) it was an easy decision to ask Diane to be our agent. She gave us a total piece of mind. Not only did Diane give us great advice on what we should repair/upgrade for the sale but she stick handled it the whole way through with an awesome, professional and trustworthy team. The finishing repairs were done very tastefully.
Her communication and hard work throughout the whole process was amazing. She was constantly updating us and was always quick to respond if we had any questions. We really feel that she had our best interest at heart and went above and beyond to make our sale happen.
Thank-you Diane to you and your amazing team!!!
– Colleen L. & Laura S.
Winnipeg, Canada
2020
---
We sold our home remotely from Canada and Diane and her team went above and beyond our expectations.  We had multiple offers and Diane helped us analyze each one to select the best one for us.  Diane also has a great network of professionals to help in other areas such as FIRPTA tax laws.  We miss our AZ home already and look forward to buying back in at some point.  When we do, the Diane Olson team will be our only choice!
– Brian & Susan G

Winnipeg, Canada
Diane was our agent when we purchased our Arizona home in 2008.  Her expertise in helping us find the right house and connecting us with resources was invaluable. We recently made the difficult decision to sell our home.  As Canadians trying to sell a house in the U.S., during a global pandemic, we knew this might be challenging.  Diane once again stepped in to navigate us through it. Her knowledge of the current Arizona market and selling process as well as her relationships in the industry provided us with reassurance and favorable results.  She guided us through any hiccups and went above and beyond to connect us with the professionals needed during this process. Diane is truly dedicated to her clients and is an outstanding realtor! We would highly recommend her to anyone interested in buying or selling a property in Arizona.
– Brian and Maureen C. 

Winnipeg, Canada
We chose to sell our Arizona property due to the current pandemic and relied on Diane Olson for all our selling needs from afar. Diane's knowledge and experience in the Arizona market made it a seamless transaction.
We appreciated the timely communication from both Diane and Lisa. We would highly recommend Diane Olson and her team for your future Arizona real estate needs.
– Cheryl K
Winnipeg, Canada
I've been receiving Diane's informative monthly newsletter for several years so when the time was right to sell Diane made selling our Arizona property a pleasant experience. Diane and her entire team were prompt, knowledgeable and professional and receive our highest recommendation.
– Dennis and Paula F

Newfoundland, Canada
Diane and team,
To say that we are impressed or happy with the work you did to sell our home is a definite understatement. You are professional, always willing to listen and always answering the many questions that come up. You walked us through the process by helping ensure our home was going to show properly as well as suggested improvements. We were in Canada trying to facilitate the sale and you made every step simple! Lisa was always available to assist as well as quick to get back to us. Thank you for making a stressful situation so smooth and above that getting top dollar! Thank you Diane, absolutely the BEST
– James and Tracy H.

White Rock, Canada
Diane Olson is a trustworthy real estate agent. She displayed unparalleled skill and professional acumen when we asked her to be the selling agent for our Fountain Hills condo. As Canadians, it was concerning that we find someone who truly understood the unique circumstances and considerations we needed to navigate when selling our American property. Diane gave us simple and effective guidance through the selling process. When she said she would follow through on an item of concern, it was done promptly.
After signing our contractual agreement, Diane was very quick to have professional photographs completed. They showcased the outstanding features of our property which was listed and sold within twenty-four hours at full asking price. Our closing was very prompt and all documentation was signed electronically. Diane knows what she is doing and her sales assistant is outstanding.
If you want to sell your property and work with a real estate agent with incredible personal integrity, Diane Olson is the one for you and we highly recommend her.
– Jeff & Colleen Shaw
Alberta
We contacted Diane Olson in order to sell our Arizona home that we had purchased in 2009. We thought we did a great job of researching the market. We knew what we paid for the property and the upgrades we had added to it. We also researched what similar homes in the area were going for.
All that being said, once we got a professional involved that knows the market, she showed us her worth and then some. Our expectations were surpassed by miles. We imagined what a great sale price on our home would be. Diane got us 20% more than our wildest dreams.
A true professional, as she walked us through what needed to be done and how she was going to do it. She closed a deal on our property in just a couple of weeks!
You must take into consideration that we were not able to participate in helping as we were trapped in Canada. So when we say Diane did everything and more we mean it.
We would recommend Diane Olson because she knows the market, has all the essential contacts, is a great communicator and the most honest person we have ever had the pleasure of dealing with. My wife and I cannot say thank you enough for everything you did for us.
Sincerely,
– Tony Zarrillo & Helen Klassen
Manitoba
Canadians out there; if you are looking at purchasing real estate in Arizona, and want a great Real Estate Agent look no further than Diane Olson.
Back in 2010 we had decided to purchase property in Arizona. After researching options a bit further, we found that Diane was having a seminar in Winnipeg, MB. We attended that seminar and knew right then to buy with her team. They were professional, easy to talk to, and made you feel like you were with a family friend. With their help we purchased our home in Maricopa, AZ.
Fast forward to May 2020. The time had now arrived for us to sell our home. Once again, we knew we could trust Diane Olson with her high level of service, and great advice to assist us. She is great with communication, and answers your questions honestly. If she suggests doing any repairs, or renovations to the house, listen to her, she is looking out for your best interest. Rest assured her many years of experience will prove to be rewarding.
Diane was able to assist and talk us through the complete, repairs, listing, showings, paperwork, and sale of our property, right from our kitchen table in Canada. We received daily updates from herself, or a member of her team as to how things were proceeding. We are not going to lie, at the start we had some misgivings as to how things would proceed, but it was truly effortless on our part. They did all the hard work.
If you want a professional, honest, hard working real estate agent, we would highly recommend Diane Olson. We would definitely chose her again!
– Darren and Marianne K.
Labroquerie, MB
I called Diane from our home in British Columbia on a Thursday and our condo in Mesa was sold by the next Friday.
In that time Diane had been to the condo, set up tradespeople to make necessary improvements, kept everything on track and keep me apprised of everything going on.
We are thrilled with Diane and her team's attentiveness, attention to detail, work ethic, knowledge of foreign transactions and kindness. When we are ready to sell another property, Diane will definitely be the person we call. We are very appreciative.
Thanks so much, Diane.
– Karen & Don M.
White Rock, B.C.
" Comfy in Cave Creek!" Diane and her team were a pleasure to work with! Professional, accommodating and above all just great personalities!
After many previous real estate transactions, it was nice to finally have someone I could count on, who was on the same page as I, with no intimidation or arrogance. I would not hesitate to use her again or recommend her firm.
– Robert & Joanne S.
B.C.
We recently decided to sell our Arizona home. Unfortunately it was at the height of the corona virus so we were unable to travel from Canada to deal with the sale and moving arrangements.
Luckily we were blessed to make contact with Diane Olson, who had the experience to help us with our situation. Not only did she handle the sale in an efficient and professional manner, she helped us get top dollar, as well as connected us with a professional shipping company who helped us get many of our favourite belongings back to Canada.
We highly recommend Diane to anyone needing a dedicated, professional realtor that will go the extra mile for her clients.
– Nattacia & Jurgen M.
Alberta
Upon deciding to sell our vacation condo we hired Diane Olson to be our listing agent.  Soon after speaking with Diane we knew that we had made the right decision. Apart from being very professional and well spoken, she demonstrated an excellent knowledge of the Arizona and local real estate markets.  We immediately felt comfortable and confident in her expertise and desire to sell our condo within a reasonable period.
Diane did not disappoint us. She worked very hard to ensure that our condo would get excellent exposure and immediately hired a professional photographer to showcase its attractiveness. The photos, along with her description of our condo created a lot of buyer interest.  Throughout the process she shared regular updates on her progress. In a short period of time there were a number of inquiries. The condo sold within a week for full asking price.
Thank You Diane for your professionalism, expertise, contacts and work ethic. You surpassed our expectations and are thrilled with how everything turned out.
– Patrick Bennett
Winnipeg, MB CA
Diane Olson sold our house in Phoenix. Diane was a true consultant every step of the way. She orchestrated getting the house ready to put on the market, including full interior paint, light fixture replacements, and other cosmetic changes. At the time the house was ready to go on the market, the economy was in turmoil. We considered delaying the sale, but based on Diane's research and recommendation we decide to move forward. We were also reluctant to stage the house but at Diane's gentle persuasion we agreed. The house sold in one day above our asking price.
Diane is such a joy to work with. While her pleasantness is an added bonus, it's Diane's experience and real estate knowledge that is truly invaluable.
– Tony & Christina Lannom
Nashville, TN
We often remark as to how fortunate we were in selling when we did at a great price & taking full advantage of the foreign exchange rate. And all of this would not have happened without your expertise & guidance. You had an answer for all of our questions and problems and were most willing to assist in ways we did not expect (eg. selling our furniture for us after our departure, if necessary). Without question we would recommend you to anyone seeking the services of a most trusted and experienced realtor in Arizona.
– Rose Ann & Allan H.
Alberta, CA
Diane Olson goes above and beyond for her clients. From the beginning of the process, she was incredibly helpful. She made sure we had everything we needed, in order to close on the house of our dreams. We were looking for a vacation home in Phoenix (while we were up in Canada) so she was our eyes and ears on the ground. As soon as she saw our house come on the market, she went to go see it within the hour, we had the paperwork written up right away, and our offer in within three hours. At the end of the process there were 10 other offers on the table, and the sellers chose ours because we were the first ones in.
Not only did Diane help us close this house, but she also connected us with many of her contacts, when it came time to update and maintain our property. I can whole heartedly say that Diane and her team are in this business, not to make money, but to help people make their dreams reality. We couldn't be happier with the outcome, and hope to have the chance to work with her again in the future."
– Chelsea G & Kyle N.
Vancouver BC, Canada 
 Diane was referred by a friend who had hired her for several transactions (both buying and selling) over the last 10 years.  I found Diane and her team to be almost immediate with respect to her/their responses & follow up.  Communication quality and frequency is important to me and Diane hit it outa the park.  Through clever negotiations Diane not only got us more than our asking price (with 2 competing buyers) but also orchestrated the sale of our furnishings……which in my mind went above & beyond expectations.  In short, this real estate transaction was painless, seamless and quite profitable.  I would highly recommend Diane and her team without pause.
– Brad & Karen N.
Alberta, Canada
2019
---
Diane Olson recently worked with us to sell our condominium in Ahwatukee, Arizona. As Canadians, we were so very impressed by Diane's international real estate knowledge and her immediate response to our many inquiries during the pre-sale, sale, and post-sale processes.
We truly feel we got the best possible price for our property, which was higher than anything else listed in our condo development. Diane worked with us and her renovation contacts to prepare our rental property for the market, something we could not have done without her admirable work ethic, vision, and expertise.
We have been recommending Diane to our Canadian friends who also own rental property in Arizona. She is the best!
-Kelly & Shannon A.
Alberta, Canada
Diane Olson offers a very professional real estate service.
We recently used Diane's services to sell our property in Ahwatukee.  As we live in Canada, Diane managed the entire process on our behalf.  She proactively prepared us for the various paperwork steps that are different in the sale of an Arizona property, as compared to what we know in Canada.  Additional services included arranging for various repairs to the property, providing the name of an appropriate Trust Company to work with and selling the property within two weeks of the property being listed.
We highly recommend Diane to anybody requiring a full service real estate professional, especially to those who are not local.
– Dave & Josanne L.
Manitoba, Canada
We highly recommend Diane Olson for any Canadian looking to buy a vacation or retirement property in the south Phoenix area.
In 2013 we contacted Diane after seeing her give a presentation at an RBC event in Calgary. We had been unsuccessful in 2 attempts to acquire an appropriate vacation property using another local real estate agent. We worked with one of the agents on Diane's team at the time, Lara. Lara was exceptional –  organized, energetic, and knew the market inside out. We got our property on the first trip down.
So when we decided to sell our Phoenix property in 2019, we called Diane. It was a pleasure working with Diane. She met with us, appraised our place, listened to us and gave us great advice on how to present the property and how the process would unfold. She is energetic, positive, has a wealth of practical experience buying and selling in the Phoenix market and is very communicative. An added bonus is that Diane has contacts in the accounting profession, which did help us understand the tax implications (being foreign sellers) and can even hook you up with a handyman if you need work done to prepare your property for sale.
The bottom line is we sold our property for the price we wanted in the time frame we wanted and without unwanted or unanticipated complications.
Thanks Diane!
– Wayne & Nadene
Calgary, Alberta
I was referred to Diane Olson and her team when looking to sell my parents' home in Mesa.  The home was in rough shape, and Diane suggested a substantial renovation in order to garner a higher price.   As we live in Canada, she provided us with reliable/affordable vendors for everything from demolition to all of the renovations.  They not only completed this on time and on budget, but as a result, the home was sold within a week, and we ended up receiving at least $30,000 more than we would have had the renovations not been done, which was over and above the cost of the renovation.  A true professional in every sense of the word.  Thank you Diane!
– Doug W
Manitoba, Canada
Words can't express how grateful we are for the hard work you put into selling our home. Rich and I prepared for what we thought would be a long drawn out selling process, but once you were involved the process was fast and easy! We were amazed how quickly you and your team worked to make sure our house didn't sit on the market. We know that with out your advice and direction our house would not have sold as fast or for as much as it did. I've told you this before and I'll say it again… you're forever our go to realtor! Thank you! 
– Rich & Jackie G
Phoenix, AZ
My husband and I have worked with Diane Olson in Phoenix for the past ten years, first purchasing a home and then selling it.  When we purchased, Diane made the experience easy and clearly defined, walking us through every step of the process.  In 2019 Diane sold our property for top dollar as she guided us where to spend for greatest returns and providing superior knowledge of the latest trends.  Diane is both a conscientious and meticulous realtor.  We have recommended her to numerous friends that have also purchased.  If we decide to get back into the market again, Diane will be our ONLY choice.  
P.S. We thoroughly enjoy Diane's real estate newsletters.  They are informative and always relevant to market changes.   
Regards,
– Bal and Bev G.
Victoria, Canada
2018
---
As Canadians, we planned to buy an investment (rental) property in the U.S. almost 7 years ago to start building equity in a market where we would consider spending our winters in retirement.    We took advantage of my husband's business trip to look at properties in Arizona with Diane Olson's team.  We bought that weekend and kept our property for just under 7 years, having just sold it last week.
I cannot say enough about the amazing buying and selling experiences we had with Diane Olson's team.   They have a complete understanding of the Arizona market and the Canadian investor, are extremely well connected and operate so professionally and efficiently that the process was completely stress free.   During the buying process, we were able to see so many great options and received excellent advice in making our selection.   Diane's team connected us with all of the resources we needed to be able to close the transaction from Canada and even introduced us to our property manager who found us a year round tenant right away.
When we were ready to sell, we did not even have to go to Arizona.  Diane visited our property immediately to assess readiness for the market and arranged for painting and minor repairs to be done immediately so that our home showed well and was listed within days.  Our home sold for top dollar within approximately a week and closed within the month.  During the process Diane was in constant communication with us.  The decisions were always ours, but we trusted her recommendations completely.
Owning a home in Arizona was a fantastic investment and we are so grateful for the support of Diane Olson's team!
– Heidi & Sanjeev Gill
Markham, Ontario
Diane Olson was our Arizona Real Estate Agent.
What makes Diane different than other agents??? Diane is a very experienced real estate agent and has excellent market knowledge. She is very proactive too.
We originally bought our house sight unseen and totally trusted Diane. We had no issues at and had expert guidance throughout the process. Our AZ house turned out to be a great investment and vacation home. We've used it over the years and certainly enjoyed.  We decided to sell our house and do some traveling abroad.
Prior to going on the market Diane provided us an aggressive marketing plan which resulted in our house selling in one weekend, over list price and with the buyer waving the appraisal. We were able to negotiate the perfect close of escrow date and an added bonus we were able to sell all our furniture I separate bill of sale.
We couldn't be happier with the guidance and expertise.  Her market knowledge at the time we purchased our house and again now that were selling our is superior.
As a Canadian selling, it is very nerve-racking not truly understanding the process. Diane made sure she fully explained the process of the Canadian seller and possible tax implications in advance of our house going on the market so they were no surprises.
Diane's experience in real estate is a far above and beyond other agents . She thinks outside the box and we are so happy we hired her as our agent!  I highly recommend Diane….
– Linda & Tony Russell
Manitoba, Canada
Diane, Philip and I extend a great big thank you to you and Nichole for all your hard work. You truly are experts in your field. We are so appreciative that the house sold quickly and for top dollar, and for your combined efforts to manage all the hurdles to the completion of the sale.  You went above and beyond all expectations.
I think I mentioned that I attended one of your information sessions in Calgary years ago which gave me the confidence to invest in real estate in Arizona. Philip's experience with the purchase of the home was facilitated well and the recommendations about the purchase at that time were excellent. We have been very pleased with our investment right from start to finish, thanks to you.
– Philip & Ursula
Alberta, Canada
"Buying a property, especially a cross-border property is a significant commitment in time and money, so it's critically important to have the right assistance to get the job done quickly and efficiently. Diane Olson and her team did just that. They took the time to understand what we were looking for and helped us quickly narrow down the market.
We found an ideal home in an ideal setting, with all the features we wanted. But most importantly, the support and assistance provided by Diane and team did not end when the deal was done. Diane and Wendy continued to help us, providing crucial support and assistance beyond the close of the sale.
Finding a real estate agent is easy. Finding a real estate agent that goes above and beyond is not. Diane Olson and team are those kind of agents. Their service did not end with the close of escrow. They stayed in constant contact, helping us get settled and established in our new community. Their dedication to customer service is obvious, and their commitment to assisting their clients "beyond the sale" is what sets them apart from other agents I've worked with in the past.
I definitely recommend Diane Olson realty to anyone seeking to buy a property in the Phoenix area."
– Mark R
Ontario, Canada
"Diane Olson team is awesome.  We used Diane's team to purchase our condo in 2011 and her team's knowledge of Arizona property areas was superior to completing our purchase.  Our condo was purchased in Chandler AZ where there is low crime and high ratings for schools making it a very desirable area to buy and sell.
This January we decided to sell and with Diane's help we received top dollar for our listing.  We received two offers on the first day the listing went live on multiple sites.   The process for the sale was taken care of by herself and Nichole.  It was a win, win situation.
Diane always returns your telephone and texts in a timely manner, answers all your questions in a straight forward way, and is a master problem solver.  We highly recommend using Diane Olson Team Realtor.  Great job team."
– Sharon & Rory
Manitoba, Canada
"Diane Olson was such a pleasure to work with in helping our family purchase a vacation home in Mesa, AZ.  She was extremely thorough and on top of things every step of the way.  She took the time to fully understand our need and worked diligently to find the property that filled our needs and wants. We had an amazing experience working with Diane and would highly recommend her."
– The Lopez Family
Ontario, Canada
"Our Canadian realtor highly recommended Diane Olson for purchasing our new vacation home in Phoenix. From the time we contacted her via email, to the time we met her person for showings, and until the closing of the deal, it was truly a smooth and pleasant ride. She knows her job, she knows her territory,  and most important of all she is efficiant and pro-active. We greatly appreciate all her efforts as we got top value for our home. And that's what it's all about."
– Shane Sharifi
British Columbia
"We have used Diane as our agent for several transactions since 2007, and just recently relied on her representation again with a new home build. Very fortunate we did , as the agent for our new builder was not well informed. We had several very significant issues that Diane was able to have adjusted in our favour. I'm sure the outcome would not have resulted in our satisfaction without the help and expertise Diane provided."
– Rick & Lorrie Dobel
Manitoba
2017
---
"My husband and I recently bought a home in Scottsdale with the help of the Diane Olson Team. We were most impressed with Diane's commitment to finding us the right home. It wasn't an easy task as we live in Canada. Diane would e-mail us listings that fit our criteria and when we found houses we were interested in, she would go to see the houses, face-timing us as she walked through them. She was very honest with us, pointing out both the pros and cons of the house, the street and the neighbourhood in general.
"When we were able to narrow the search down to a few houses, we flew to Phoenix where Diane took us to see them. When we selected one, she worked diligently to negotiate the best price. After the house appraisal she went back to the seller to renegotiate the price and after the inspection she worked with the seller to make sure deficiencies were repaired. Diane and her team made it easy to complete all the paperwork from a distance. Diane has also kept in touch to see if we are happy with the house.
"We have no hesitation in highly recommending the Diane Olson Team — the best real estate agency we have ever worked with."
– Marilyn & Roar Tungland
Alberta
"Diane Olson and her team provided outstanding service from the first time we met to discuss listing to the final sale of our home.
"The Team went above and beyond their responsibilities as realtors and added their personal touch by assisting us in liquidating our personal home assets. In our dealings with realtors we have never experienced this kind of service after the sale was completed.
"As Canadians we felt our needs and concerns regarding selling property in the US were met with exceptional expertise and knowledge.
"We would highly recommend Diane and her team to anyone in need of an honest and hard working realtor."
– Gail & Kevin Shaigec
Alberta
"Diane was awesome to work with as we purchased our winter home in the community of Estrella Mountain in Phoenix. She is very knowledgeable of the real estate market and all the details that Canadians need to know when purchasing a home in the US.   Her exceptional customer service and attention to detail created a positive experience. We highly recommend the Diane Olson Team to anyone that is looking to purchase a home in the Phoenix area."
– Cindy & Keith East
Manitoba
"My experience in dealing with Diane Olson and her team was an excellent one. What could have been a stressful process was made effortless and seamless. Diane was instrumental in ensuring that my real estate deal was done in a way that ensured a successful outcome. Her help with dealing with my tenant and coming to a mutually agreeable arrangement was invaluable – along with referring and introducing me to a foreign exchange expert who assisted in converting my currency upon the completion of the sale.
"I have no hesitation in recommending Diane and her team and will definitely use her again should I decide to purchase real estate in Arizona."
– Amanda Strong
British Columbia
"We first met Diane Olson in 2008 on a fishing exhibition about the affordable homes in Phoenix.  We had an idea what we were looking for and Diane asked all the right questions which put us in a brand new house in 6 months.  She made sure all our needs were met and we have never looked back.  Since 2008 we have had 3 other dealings with Diane knowing that she works hard to find us what we want.  All of Diane's team is as professional as she is and we feel fortunate that we got the right realtor!"
– John and Shirley Bodie
Manitoba
"Diane and her team provide top notch service. Being from Canada, we relied on her and Nichole to leverage their network of resources to bring our property to "sale" condition. The work was done promptly, professionally and at a reasonable price.
"Based on the recommendations and advice provided as part of the sale process we received multiple offers and virtually full ask. We are very satisfied with their service and expertise and would highly recommend Diane and team!"
– Shane Warnez
Manitoba

"I couldn't be happier with the service I received from Diane and Nichole.  They were diligent, proactive and extremely professional.  Diane aggressively researched and marketed my property, and throughout the process I felt extremely confident that she was looking out for my best interests.  I have no hesitation in recommending them 100%."
– Ken L.
Manitoba

"It was an absolute pleasuring having dealt with Diane and her team! They were not only very organized and informative, but also very friendly as well! Thanks for everything!!"
– Rob Pambraun
Manitoba
"We have known Diane for a little over a year and she has helped us buy and sell an investment home and we just listed our home main home with her.
"We first contacted Diane because we were trying to purchase an investment home owned by Canadians.  These Canadian sellers had gone through two realtors and were on their third agent because they didn't understand the sales process as a Canadian and appeared to be misinformed.  We really wanted to buy the home so we hired Diane to assist us with the purchase because she understood the process for Canadians even though we are not Canadians.  Diane had several conversations with the listing agent and his Canadian sellers explaining the process and what to expect.  Once Diane stepped in, the purchase went very smooth for all of us including the sellers who she didn't represent but made it happen."
– Phil & Kerri Hellyer
Mesa, AZ
2016 & Previous
---
"We have used Diane several times for both rental and personal residential purchases. She has been excellent at finding us great rental properties with good value appreciation. On the personal residential front, she was patient and insured we got a home that met our lifestyle and entertaining needs."
– Gary & Trish Buckley
Manitoba
"We never felt pressured in any way and would have been lost without all the help of Wendy from the Diane Olson Team."
– Bev and Bernie Wiens
Manitoba
"Our agent was patient, helpful and knowledgeable. She made buying our property in Mesa an enjoyable experience!"
– Bob & Nancy McCulloch
Manitoba
"The Diane Olson Team sure knows what Canadians love. We worked with the 'energizer bunny', Lara Wolf, who kept us focused on our goals/priorities. We wouldn't have been able to move so quickly without the knowledge, dedication and trusted experience that she provided."
– Cathy and Ed Nieroda
Manitoba
"Like most, we were trying to get the maximum for our Canadian dollar. We went to one of Diane's seminars and were intrigued by Arizona! We can't tell you how many homes we looked at including foreclosures and new builds. The title company said ours was probably one of the fastest transactions they had ever done. A great and memorable experience."
-Allan and Evelyn Goodman
Manitoba
"We quickly learned that this is an ideal time for Canadians to purchase real estate in Arizona. The availability of beautiful new and previously-owned homes, the extremely reasonable (and negotiable) prices, the safe and welcoming neighbourhoods, and the strength of the Canadian dollar are all compelling reasons to buy now."
– Gail & Andrew Bagnall
Manitoba
"When we contacted Diane Olson to assist us with a home purchase in the Phoenix area, she referred us to one of her agents who provided the best level of service we have ever experienced when buying a house."
– John & Verlie Donald
Manitoba
"We had heard about Diane Olson's top notch reputation for customer service and her talent at helping people explore what options might best meet their needs. Being a skeptic, we had to check things out for ourselves. We worked with Wendy from her team who really listened to our wishes and helped us narrow down our choices. We ended up buying a beautiful condo and are thrilled in every way."
– Julie and Moses Sodomsky
Manitoba
"We decided that with the Canadian dollar on the rise and the market in Phoenix as it is that it was time to look at buying an investment property. Diane and her team were able to find the perfect home for us. Her service was outstanding and she gave accurate advice, always acting in a very professional manner."
– Karen & Ross Read
Manitoba
"After networking with several people, we came across Diane Olson who was more than willing to answer any concerns and go the extra mile when purchasing our home. A year later, we purchased another property in Ahwatukee. Diane's knowledge, honesty, and caring/considerate personality made our decision to purchase from her team again an easy one."
– Laurel & Brent Lyon
Manitoba
"I really enjoyed working with the Diane Olson Team because they made the house purchase simple and stress free. I would recommend your team to any one of my friends because you were very helpful through the whole sales process and after it was completed you were always there to answer any questions."
– Pat Temmerman
Manitoba
"Our networking led us to the Diane Olson team and to Lara Wolf who was knowledgeable, professional and a lot of fun. She was willing to spend as much time as necessary to make sure we found the right home in the right area from the right builder and at the right price…all of which she accomplished in just a few days!"
– Ray and Sandy Vosper
Manitoba
"Diane Olson had one incredible presentation and expressed herself in pure honesty, as if she was buying property for herself and making sure everything was right. That is how she treats the clients she deals with. With all the professional help we received, our dream of purchasing a beautiful home in Phoenix came true!"
– Rick, Pam & Angel Delorme
Manitoba
"Researching and buying real estate through Diane Olson was an investment that paid off handsomely. Not only did she refer us to properties that met our personal and financial requirements, she skillfully negotiated the price that was well below anything we would have done on our own. The final result was a great house, location and price!"
– Gerhard Schifke
Manitoba
"Tim and I attended your seminar in Winnipeg and found it extremely useful. It didn't take long for our agent, Vicki, to zero in on what we were looking for. The area is great and so are the neighbours. We couldn't have asked for more."
– Tim and Kathy Nesbitt
Manitoba
"Thank you for your attentive and good service. Throughout our showing you did not push to sell but listened carefully to our needs and added suggestions. You responded well to our changing objective and the result was a quick and satisfying transaction, all in two days."
– Dennis Toy
Manitoba
"She was there for us every step of the way and her follow-up was impeccable. In the end, the process was painless. We would recommend Wendy of Diane's team without hesitation."
– Richard and Beth Clark
Manitoba
"Perhaps the best word to describe Diane Olson is "stellar". First, she knows the housing stock in the Phoenix area like the back of her hand. Her outstanding knowledge, extensive experience, focused approach, and her delightful personality made the entire process stress-free and yes, even pleasurable. And, due to her outstanding negotiating skills, we got our house at a truly phenomenal price! She never disappoints."
– Nelly Rakita
Manitoba
"Having someone that speaks "Canadian" yet knows the Arizona real estate market inside and out, removed much of the anxiety and fear that can come with making a large investment in foreign territory. The dollar is strong and the market is hot and Diane is the realtor to help you own that warm vacation spot!"
– Taylor and Erliss Stobbe
Manitoba
"Great, great, great presentation. Very impressed. Hope you sign up a bunch of hot leads. No doubt you will. You are a terrific presenter. You really connect. Great info, lively and your credibility is terrific!
– Charles Adler
Manitoba
"I worked with Diane as a police officer in Winnipeg where she demonstrated her high degree of integrity and tenacity, which was reflected in her great work ethics. It quickly became evident that she brought these same traits and work ethics to her real estate profession."
– Tony and Linda Russell
Manitoba
"We had a wonderful experience dealing with Diane and her assistance proved very beneficial with our negotiations and offers. From the moment we arrived in Phoenix, it was truly terrific. Buying a house can be a stressful process, but ours was really a pleasure and all things went smoothly because of Diane and the terrific people with David Weekley Homes."
– Rick Dobel
Manitoba
"Our experience with Diane Olson was nothing but first-class. Her attention to detail and follow through was impeccable. She was always available to help with the process and lined us up with great people to help with maintenance and rental. It made the whole "Canadian" piece easy. We would recommend her services to anyone."
– John & Hedy Heppenstall
Manitoba
"We were referred to Diane by friends who had purchased a home in Arizona, and from our first phone call to long after our deal had closed, Diane was (and continues to be) amazing to deal with. To say that she has gone above and beyond our expectations would truly be an understatement."
– Marnie Groeneveld
Manitoba
"We are thrilled with our new David Weekly home and the entire buying experience with Diane. She took great care of us every step of the way. When you are buying property outside of Canada it is nice to be working with a professional who knows how things work on both sides of the border, eh! "
– Dan and Karen Powell
Manitoba
"The entire purchase experience was excellent from start to finish. Diane was very knowledgeable, reliable, and accommodating and we would highly recommend her to anyone thinking of purchasing a home in Arizona. We not only gained the services of a Real Estate Agent – we also gained a friend!"
– Bonny Poitras
Manitoba
"Being a realtor myself, I appreciate working with other great realtors and Diane is one. Her efforts before, during and after our sale were excellent. She does everything but pay the mortgage. Don't settle for less. Get Diane working for you!"
– Bryan & Shirley Waller
Manitoba
"We are incredibly grateful for the guidance and support Diane gave us when purchasing our property south of Phoenix. We love our location and can hardly wait to share our house with family and friends. We recommend Diane to everyone who asks about property in Arizona."
– Brian and Maureen Campbell
Manitoba
"Diane's knowledge and enthusiasm make her a great ambassador for Arizona. She made our purchase and move to Arizona a real delight!"
– Jo Ann and Don Wardrop
Manitoba
"We now own a beautiful home, with a mountain view, in Ahwatukee. We could never have accomplished this without Diane's guidance, hard work and dedication. Diane was always there for us and still continues to be."
– John and Sharon Bunka
Manitoba
"When Diane, who is Canadian herself, came to Regina to speak about real estate opportunities in Phoenix, we had to see what she had to offer. Three days later, we called Diane who was inbetween flights in the Denver Airport. She assured us she had time to talk right then and there. We purchased two condominiums and would like to thank Diane and Lara for making us feel confident in the process of purchasing our properties …pain free!"
Darrell & Heather Hanoski, Deer Valley
Saskatchewan
"We cannot say enough about all that Eileen has done with and for us.  She continues to go above and beyound and wwe are in awe!  She has become our friend and made the whole crazy process FUN.  We will be passing her name on to everyone we know."
Sheryl & Marc Forest, Regina
Saskatchewan
"What a great experience with the Diane Olson Team!  We recently purchased a home and were helped every step of the way.  The list of vendors is awesome and everything was well beyond our expectations."
Shirley & Colin Baldwin, Oxbow
Saskatchewan
"After several months of checking out listings on the internet, we felt we were ready to fly to Phoenix for the first time. The weekend could not have been better. We had two fun filled days and, by the end of the weekend, we had found the property we wanted. It couldn't have gone smoother."
Lynn & Leyone Kosokowsky, Saskatoon
Saskatchewan
"If you are Canadian, I would suggest 100% going with Lara and the Diane Olson Team. They are the only ones to go with as a Canadian buying property in Arizona. They know Canadians (Diane is from Winnipeg) and how to help Canadians and have a big Canadian network of clients.
Mike Vancha, Regina
Saskatchewan
"The process of purchasing a home was a positive experience from beginning to end. Denice kept us informed at all times and did a thorough job in listening and showing us numerous properties until we found just the right one. Denice made it easy: she guided us through the closing process and provided information on where to shop for furnishings and introduced us to a property manager."
Rick and Laurie Brasnett, Saskatoon
Saskatchewan
"Diane came highly recommended and we looked forward to dealing with a realtor with Canadian roots. After three days, we had not found what we were looking for. Was Diane disappointed? Was she ready to move on to the next client? No. She never gave up looking even after we left for home. Several weeks later, Diane found our property. It met everything on our list, the price was right and we needed to act. Diane's honesty and integrity had shone through from the moment we met her so we had no hesitation making the offer on the property sight unseen. The deal proceeded without a hitch and we now have our place in the Arizona sun."
Evan and Doreen Howlett, Saskatoon
Saskatchewan
"The ads for the Diane Olson team caught our attention, in part, because Diane is a Canadian.  We attended her presentation in Edmonton which convinced us it was time to get serious about Arizona.  We were contacted in a timely fashion by Laura Keyser and were star struck with Estrella.  We felt really comfortable taking direction and suggestions from Laura."
Fred & Eileen Filthaut, Edmonton
Alberta
"It was fate that brought us Patti Maffucci from the Diane Olson Team.  Not only did she find us a great house in a great location, but she offered us professional advice and service.  Patti was always there when we needed her and went beyond expectations.  Thanks Patti for helping us find a great retirement and investment property!"
Kevin & Simmone Kerswell, St. Albert
Alberta
"I just wanted to let you know how much I appreciated your help in purchasing our condo at the Vantage.  I had a great time and thank you for all your assistance in helping us get all the loose ends completed."
Allan Harbour, Calgary
Alberta
"We attended one of Diane's seminars in Calgary where we learned the simplicity of the purchase process. Her team went above and beyond the call of duty to guide us through the purchase of two homes – one a long term rental in Ahwatukee, the other a vacation rental in Gilbert. We never felt alone in our quest for the right properties."
Emile & Tammy Fremont, Calgary
Alberta
"Our experience was completely painless and enjoyable. Not only did she give us piece of mind by connecting us with a home inspection company, she recommended Olympia Trust for exchanging our money which we benefited from as opposed to going through a bank."
Kim and Jim Kelly, Calgary
Alberta
"We would like thank Diane and her team for such a professional approach to customer service. Our experience of buying a home in Fountain Hills could not have been better.  We did run into a problem in the process of closing, which provided an insight into the connections, bargaining power, professionalism, market influence and tenacity that the Olson Team can bring to bear on behalf of their clients. We could not have hoped for more support and guidance in closing our purchase … it was extraordinary! You really over deliver on service!"
Lorne and Mary Wilson, Sherwood Park
Alberta
"Rana from the Diane Olson Team met us at the airport, took great care of us and showed us all over the valley. We left feeling comfortable we knew where we wanted to purchase. When the unit at Eagle's Landing came up, we hadn't seen it but implicitly trusted Rana. So less than a month after our initial visit and after the paper work had been signed on both sides of the border, we are proud owners of property in Arizona!"
Lynden & Petra Dyjur, Sherwood Park
Alberta
"I am sure we would have missed out on our property if it wasn't for the quick and efficient efforts of Diane and her team. Their follow up was superb."
Susan & Wally Seward, Canmore
Alberta
"The before, during and after purchase care was absolutely incredible!"
Theresa Rocque and Ron Eng, Calgary
Alberta
"Diane's skill, commitment and service are second to none. From her interest in knowing her client, their expectations, lifestyle and budget, to how she approaches negotiation on their behalf is exemplary. Diane never forgets who her client is and always negotiates the very best deal for them."
Judith Martel, Calgary
Alberta
"When people ask me about Diane, I say she is the 'real deal' and would not hesitate working with her again. She is always a professional who has her clients' best interests at heart."
Ed Greenberg, Calgary
Alberta
"We were confident Diane was working in our best interests throughout the entire purchase process and are incredibly satisfied with our home."
Sandra and Michael Harris, Calgary
Alberta
"As business people, we are aware of how important quality service is and we can definitely say Diane Olson and her team, specifically Rana, showed us a new high in this regard."
Ellen & Wayne Page, Langley
British Columbia
"We really appreciate everything you have done for us to make our purchase one of the most pleasant transactions we have ever experienced.  Your outstanding marketing program answers every possible question to make an out of country purchase absolutely seamless."
Chris & Dana Walton, Mission
British Columbia
"A big thanks goes out to Patti Maffucci and the Diane Olson team of professionals.  We put a tremendous amount of faith in Patti and she was there for us, which helped make our purchase a positive experience.  I really don't know what we would have done without her."
Fred & Darlene Hoffman, Vancouver
British Columbia
"We were immediately impressed with your insight and ability to glean our personal preferences within a very short time which greatly assisted us in finding a lovely home, all within twenty-four hours of formally meeting you. You simplified the process immensely.  Thanks for that!"
Karen Williams and Ted Holmes, Sicamous
British Columbia
"Please cheer on the likes of Tina (of the Diane Olson Team). She is honest and straightforward in her approach and has demonstrated a high degree of loyalty and trustworthiness to her work.  She gives real estate a gentler look."
Lily Xie, Vancouver
British Columbia
"If you deal with Diane, you can expect to get straight up answers and her honest opinion. She also won't disappear once you've signed on the dotted line. She's a real gem and we feel lucky that she was there for us."
Mark & Claire Knoop, Victoria
British Columbia
See what Linda had to say.
Sign up for Diane's Monthly Newsletter!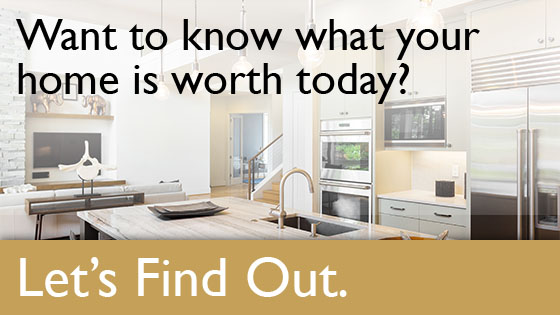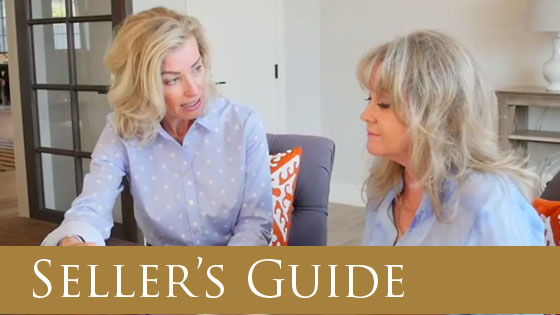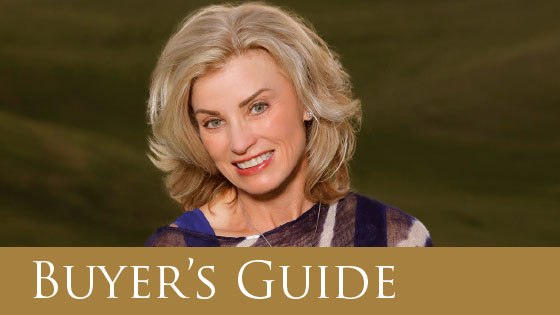 If you're looking to sell your current Arizona real estate, look no further than the Diane Olson Team. Diane and her team are extremely knowledgeable in the listing and sales process and have plenty of experience dealing with Canadians and The Foreign Investment in Real Property Tax Act, better known as FIRPTA.